"To fight tumors we need more energy. to transfer more energy we need a more penetrating particle."
Our invention
TheranostiCentre is an innovative start-up who studied a new intraoperative radiotherapy system that uses neutron beams to irradiate a wider and deeper range of tumors. The device, NEUTRON BRUSH, is efficient and compact and can be positioned in an operating room, it is mobile and does not contain radioactive sources.
TheranostiCentre has developed a new approach to intraoperative radiotherapy called nIORT® (neutron Intra-Operative Radio-Therapy) based on a compact neutron generator (CNG - Compact Neutron Generator) .

New horizons: many patients will be able to receive the "one-shot" radiotherapy during surgery . With nIORT®,they will avoid extended radiotherapy in the days and weeks following surgery. In fact, the irradiation device is an innovative compact plasma neutron generator that can be positioned in the operating room and activated with remote control for the time needed to administer a personalized therapeutic treatment in a "one-shot" application.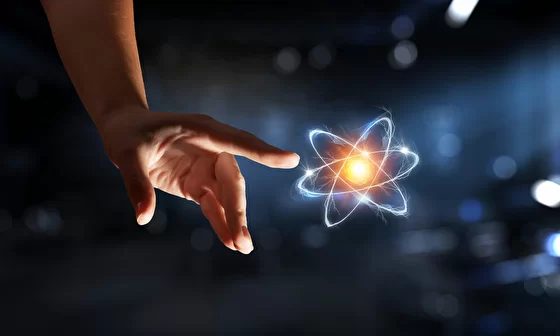 What are the advantages of the Neutron Brush® device?
Terapeutic efficacy
The same biological efficacy is obtained with the use of a physical dose up to 20 times lower than the one prescribed for other forms of radiotherapy.
Integration with new technologies and diagnostics
Better integration with emerging innovative technologies in cancer radio-immunotherapy and with IoMT
Treatment efficacy
Therapeutic effectiveness of the treatment in numerous cases for which IORT is not indicated in the current clinical practice and for which effective forms of therapy do not yet exist.
Lower investment costs
Lower investment and operating costs.
Lower treatment costs
Lower cost of each provided therapeutic treatment.
Reduction of recurrences
It does not require a post nIORT® "External Beam Radiation Therapy" (EBRT) . It eliminates the wait between surgery and the completion of the radiotherapy treatment, reducing the risk of recurrences.

MAURIZIO MARTELLINI
THEORETICAL PHYSICIST
---
Co-founder and scientific director of TheranostiCentre

GIUSEPPE GHERARDI
NUCLEAR EXPERT
---
Co-founder of TheranostiCentre

Dott. Paolo Galmozzi
ACCOUNTANT E LEGAL AUDITOR
---
TheranostiCentre CEO

Ing. Massimo Esposito
QUALIFIED EXPERT IN RADIATION PROTECTION
---
Theranosti Centre
Together we can do it
We welcome your questions and comments.